---
Please take a few moments to answer the following questions. We value your opinions as a Montgomery County Schools Stakeholder and participant in the school improvement process. Responses will be kept confidential.
You are invited to fill out the form Community, Business, and Religious Leaders 2015. To fill it out, visit:
Leaders Form 2015
---
SPLOST referendum passes...
Montgomery County voters went to the polls on Tuesday, March 17th, to determine the fate of the optional 1% tax in Montgomery County. At question was whether or not the tax was to be extended to provide for keeping property taxes lower in providing for capital expenses, such as school buildings, busses, and repairs. The referendum passed overwhelmingly with 367 (78%) voting yes and 102 (22%) voting no. This approval will allow for the construction of a new school for grades 6-12. Students will see the project underway within the next few months. An initial representation of a possible school elevation is attached below.
---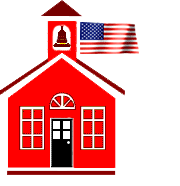 The next regular meeting of the Montgomery County Board of Education is Monday, April 20, 2015 at 7:00 PM. The meeting will be held at 703 Dobbins Street in Mount Vernon. Click HERE for the Agenda.
---
Schedule of Approved Local Option Sales Tax Projects, Year Ended June 30, 2014. Please click HERE.
---
Montgomery County High School graduation rate is 81.3%, exceeds the state average...
Montgomery County High School has added another accolade to its string of student achievement attainments. The graduation rate is 81.3% for students that entered ninth grade four years ago. This rate is up 14% over a year ago and propels the eagles to the top of the SECCA collaborative. Way to go Eagles!
For more, click HERE.
---
Montgomery County High School SAT scores lead the area
Montgomery County Scholastic Aptitude Test (SAT) scores lead the area. After the second consecutive annual increase in scores, the scores were up by 60 points, the school continues to improve its academic program.
"Our students and staff are doing the right things," said Principal Pamela Richards. "Our students are working hard, our staff is adjusting instruction to new requirements, and our parents are expecting our students to do well."
For more information, click HERE...
---
Montgomery County High School is a Georgia Reward School for second consecutive year... In a news release from the Georgia Department of Education, Superintendent John Barge commended the efforts of communities that support Reward Schools. "The schools on this list represent some of the finest efforts being put forth in Georgia education." He added, "The educators, parents, students, and communities who came together to move these schools forward should take great pride in the results." For more information, click HERE.
---
The 2014-2015 General Fund Budget may be viewed HERE.
---
The Montgomery County School System is approved for accreditation.
Congratulations students, staff, administration, and community! After a review visit by members of an evaluation team of the SACS/AdvancED accreditation organization and subsequent recommendation, Montgomery County has been approved for accreditation. The review was conducted by team members from South Carolina, Alabama, and Georgia and the International Board of Directors approved their recommendation on July 15th. For more, click HERE.
---
2014-2015 School Calendar, CLICK HERE.
---
Dress Code for each school may be found below:
Montgomery County Elementary School - HERE.
Montgomery County Middle School - HERE. (SAME AS ELEMENTARY)
Montgomery County High School - HERE.
---
Flexibility Options Presentation HERE... - This is a slide presentation as presented by Louis Erste, Charter Schools Division of the Georgia Department of Education. This presentation was made at the monthly meeting of the Montgomery County Board of Education, February 18th.
---
Check us out at MCBOEBlog.net and give us your feedback. We are looking for ways to communicate with the stakeholders of our school community. Logon, post, and be a part of school improvement in Montgomery County!
---
Our Vision for Montgomery County School System is to foster a culture of excellence for all.
As we serve our community, we strive for excellence in all things, and our mission is to create a World-Class education for all of our students so that they are ready for college or the workplace.
---
Montgomery County School System is committed to:


E

Educational Excellence

A

Academic Achievement

G

Good Citizenship

L

Lifelong Learning

E

Extracurricular Excellence

S

Student Success
Please access Performance/Accountability for School Improvement information.
In accordance with Federal law and U.S. Department of Agriculture policy, this institution is prohibited from discrimination on the basis of race, color, national origin, sex, age or disability.

To file a complaint of discrimination, write USDA, Director, Office of Civil Rights, 1400 Independence Avenue, SW, Washington, D.C. 20250-9410 or call (800) 795-3272 or (202) 720-6382 (TTY). USDA is an equal opportunity provider and employer.